Before talking or showing any photo, I want you to think of a shark and keep this image in your memory until the end of this post. Think and visualize this shark. If you know what species it is it will be great, but it is not necessary, just think about its image and if possible, its size.
Okay, now let's get started. What is a shark anyway?
For many people they are mysterious, enigmatic, for others dangerous, still others find them magnificent and fascinating. Scientifically sharks are fish, whose skeleton is not formed by bones, but by cartilage, which is why shark fossils are not found, unlike other fish, consisting of bone skeletons, called spines, which fossilize.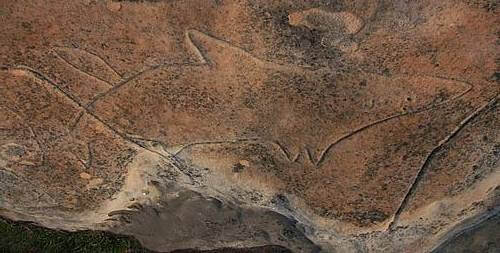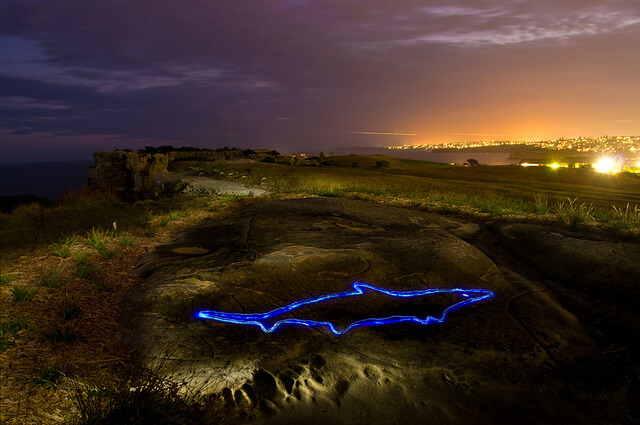 This ancient stone drawing found in North Bondi dates from the year 2000 BC. And the records both in symbols and in texts of these animals do not stop there as being worshiped by ancient peoples distributed throughout the world. Drawings like this one, of a shark, easily distinguished from other fish by its caudal fin, show that the Australian aborigines wanted to communicate and please the Gods with a shark, showing respect and admiration, if not idolatry, for these animals, the noblest for they, worthy of the gods.
And if we jump to the other side of the world, Chile in South America, we can see another example of a shark drawn for the gods in this geoglyph dating from the year fifteen hundred BC.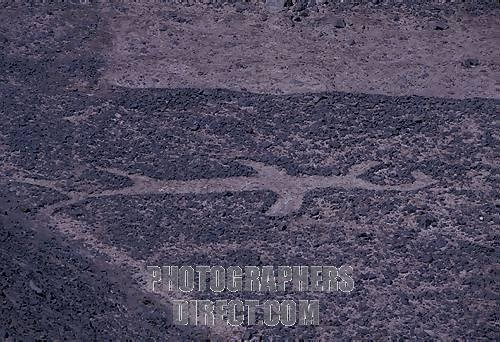 And if we keep searching for more records like these, we'll find so many that we can't publish in a post, we would need an organized database for all of them. Finally, we see here some more examples of shark records by populations that adored, loved, protected and counted on them for their own protection and prosperity, treating them as true Gods on earth:
Initially approaching only Hawaiian mythology, the inhabitants of this region in antiquity had 11 sharks as gods and demigods. In future posts we will address and tell the legends (or are they really gods?) of some of them. Just to illustrate how beloved they were, let's talk about one of them, perhaps the most iconic and beloved to date in Hawaii here below.
The brother of Pele and Hi'iaka, Kamohoali'i is a Hawaiian god who guides lost or troubled vessels at sea, helping his sailors safely reach land or safe waters. He can take the form of other fish, but his most powerful and original form is that of a shark. He guided the canoe of his sister Pele, the goddess of fire, to the islands that would later become Hawaii.
Kamohoali'i is so important and revered to this day that it even deserved a video game about its strength and magic, as seen in the video below:
So, if in antiquity people worshiped, protected and prayed to sharks for help, what happened that nowadays the simple sighting or news of the presence of one of them is enough to cause panic, fear and even hatred of these animals? Could it be that, in addition to forgetting their attributed ancestral divinity, we have also forgotten their tremendous ecological importance on our planet?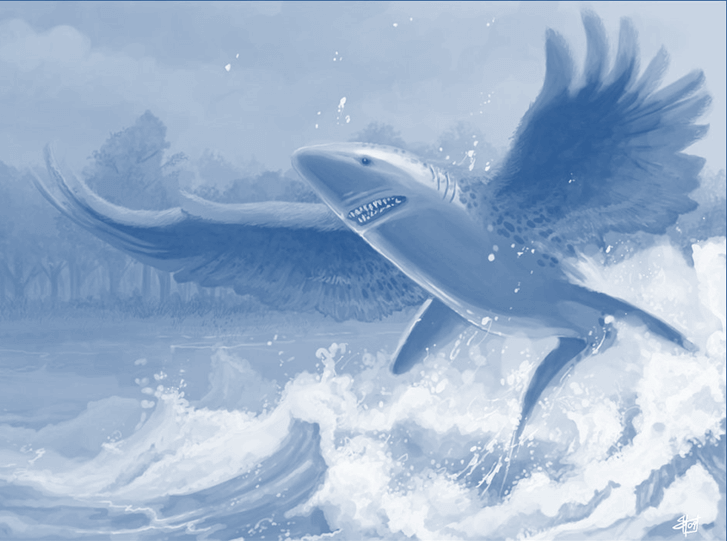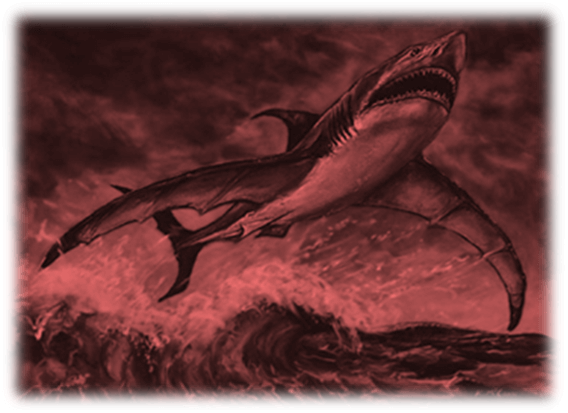 If you haven't thought of the answer yet, I think I can help below:
That's right, whoever thought of the mass media was right… a phenomenon that, in the case of sharks, probably started with the movie Jaws, in 1975.
And finally, which shark did you think of? I guarantee that the vast majority thought of a great white shark…. yeah, why is it? After all, today there are approximately 400 sharks discovered and described. And that's not to mention that our oceans are very little known and researched. There must be many others yet to be discovered, even more so in deep and continental waters.
Why do you always think about him, if most sharks are smaller than humans?! I wonder if most people don't think so since it is by size, in the largest of the existing fish, that it can reach up to 18 meters in length? And no, I'm not talking about Megalodon. It is the Whale Shark, the so-called gentle giant of the oceans, which lives by filtering water in search of food.
So, are we going to rethink our images, concepts, importance and preservation of sharks? I'm with you on this one. And if you like sharks then put on your shirt and tell everyone, let's change this image together! If you don't have a shirt, buy it in one of our stores below: