It amazes me to read that one of the most preserved paradise in the world, certainly one of the Top 5 of all marine tourists, the Maldives, intends to release commercial shark fishing in its waters.
When I read the article headline on
EuroNews
I thought who had confused the text and went to check it out, but unfortunately it's true.
The text says that after an 11-year ban on shark fishing, the country now intend to release fishing once again, even though sharks are a major economic attraction for this small island nation.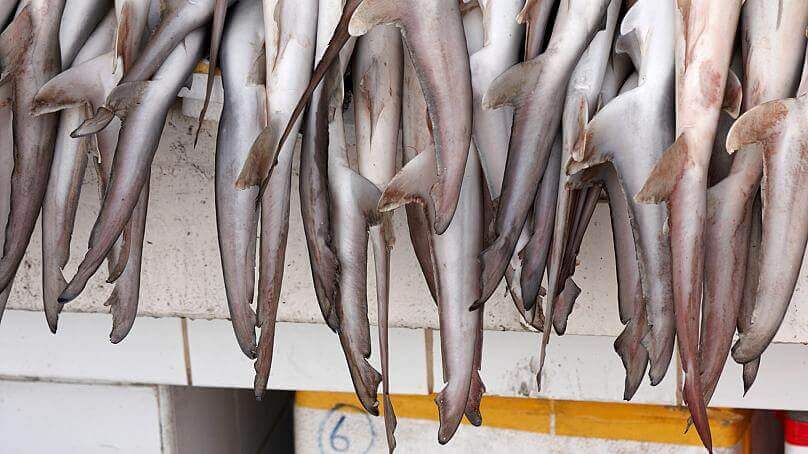 Fishery always threatens the planet
Commercial shark fishing was banned in 2010 after a decline in populations, to prevent the extermination of species present on the island. But in a recent government turnaround, discussions are taking place to decide whether legalizing shark fishing would bring economic benefits because it "presents a profitable revenue-generating strategy for the state" said Zaha Waheed, Maldives' Minister of Fisheries. There have also been concerns about shark overcrowding in the waters of the Maldives and recent shark attacks.
Now, there is no overpopulation of predators , because the web of life and the food chain are balanced according to the food supply.
"Few countries implement shark conservation. Since it is a means of generating profit, we do not have to limit ourselves. [We can] open [shark fishing] as a controlled fishery for a certain period and fish without putting the shark population at risk" she said on the Parliamentary Economic Affairs Committee.
There is no shark that can take it
In my view, this attitude is completely wrong and hasty, since at first shark fishing can even make a high and fast profit, but due to the low reproduction rate (sharks are K strategists) and consequently extremely long replenishment of schools, fishing, whether commercial or artisanal, is unable to sustain itself for a long time, with populations simply disappearing from the waters.
We know that with the global crisis caused by Covid19, reaching economically and touristically havens like the
Maldives Islands are experiencing serious financial difficulties
, but killing sharks is to deny what is claimed by the world's greatest scholars: that a living shark is worth thousands of times more than dead.
Marine scientist Callum Roberts said on
Twitter
"It would be a terrible backward move to reopen shark fishing in the Maldives just when the fruits of its success in protecting and conserving sharks have become wonderfully apparent. "
The top 5 shark killers are Indonesia, Spain, India, Mexico and the United States, according to
Marine Stewardship Council
. They are fished mainly for their meat and fins, but also for their skin, cartilage and liver.
I sincerely hope that this measure will not happen and that at the same time this pandemic in Covid19 will be controlled by vaccination on a large scale worldwide, making the tourism industry once again strong and generating wealth.
"Shark species have a slow growth rate, late maturation, low fertility, long reproductive cycle and are among the species of fish that are least resistant to intense exploitation. Shark fishing has a huge impact on the two main pillars of the Maldivian economy, namely, the tuna and pole fishing industry and the tourism industry. Research has shown that a single shark would reap more benefits by allowing it to live in its own habitat, allowing divers to observe it repeatedly, than the the only benefit obtained by killing and selling it. Furthermore, as sharks are the main predators, they play an essential role in maintaining the balance of the ecosystem. Research carried out by experts from the Ministry of Fisheries and Agriculture has shown that, with the current decline in shark fishing, continued fishing could seriously jeopardize shark stocks, affecting the two main pillars of the economy; tourism and tuna fishing industry with pole and line. Based on these reasons, due to the powers retained under article 10 of the "Maldives Fisheries Law" (Law no: 5/87), the Ministry of Fisheries and Agriculture decided to completely prohibit the capture of any species of shark in the Exclusive Economic Zone of Maldives in force as of March 1, 2010. (MoFA Press release: 30-D2 / 29/2010/32)