Blue, the color of the sea, on screens
It was with great joy and pride that I read today about the international award that the documentary directed by a great friend won! Nothing less than the bronze award at the New York Festivals TV & Film Awards!!!!
The documentary in question is Brasil Azul, directed by Cristian Dimitrius! After the award was announced, he celebrated on the networks: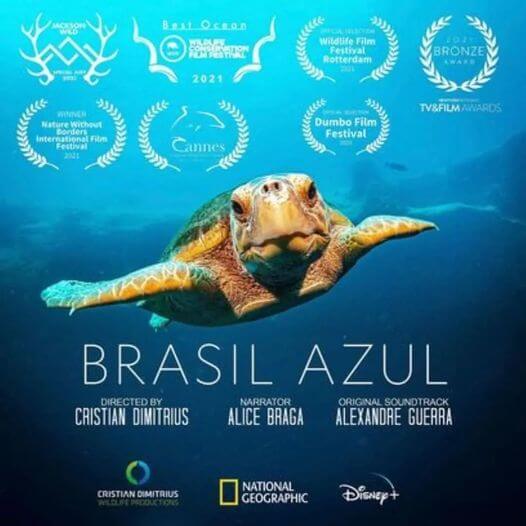 Just from it, you can get an idea of the wonderful images in this documentary:
The director, who is a nature documentary filmmaker, specializing in wildlife and natural history, is an Emmy Award winner, presenter of Domingão Aventura, on Globo, in addition to being director of the series Planeta Selvagem, which is shown by the National Geographic. Dimitrius has worked with the channel since 2012, and has participated in several shows, including Brasil Selvagem, which is currently available on Disney+.
Day 25, Fev 2022 on screens
I already bought a good rum, as Christian would do, and corn to make popcorn in the pan, no microwave!! On Disney+ this Friday, don't miss it!